FROM EXECUTIVE PRODUCERS T.D. JAKES, DERRICK WILLIAMS AND SHAUN ROBINSON, LIFETIME PRESENTS THE NEXT TITLE IN ITS SEVEN DEADLY SINS MOVIE ANTHOLOGY
 PRIDE: A SEVEN DEADLY SINS STORY,STARRING GRAMMY WINNERS STEPHANIE MILLS & ERICA CAMPBELL, THOMAS "NEPHEW TOMMY" MILES & KEEYA KING PREMIERES APRIL 8
Following the immensely popular Seven Deadly Sins movies—Lust, Envy, Wrath and Greed—Lifetime continues the anthology with a new sin and new movie, Pride: A Seven Deadly Sins Story. Executive produced by T.D. Jakes, Derrick Williams and Shaun Robinson, and inspired by actual events, the movie centers on the story of a famous bakery owner and reality TV star Birdie Moore (Grammy-Award winner, Stephanie Mills) whose past secrets threaten the enormous success she has achieved. Joining Mills are co-stars Thomas "Nephew Tommy" Miles as Birdie's son, Gabe Moore; Keeya King as her granddaughter, Ella Boudreaux; and Grammy-Award winner Erica Campbell as Pastor Trey. Pride: A Seven Deadly Sins Story premieres on Saturday, April 8 at 8/7c.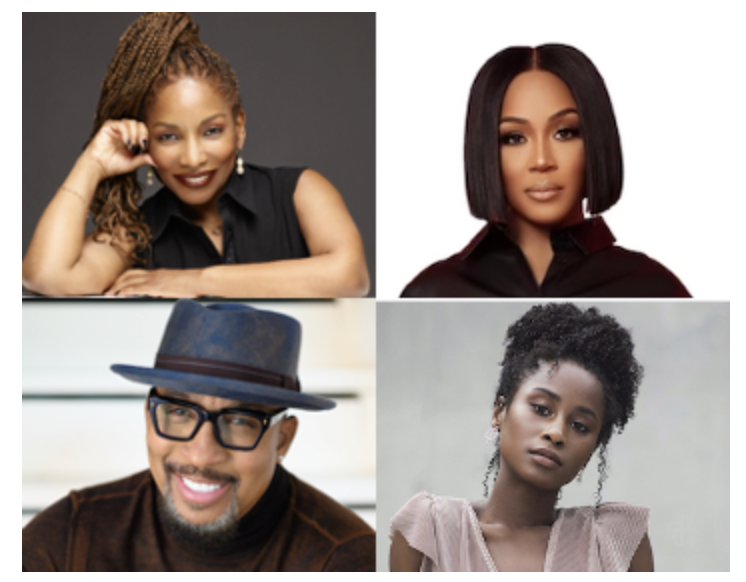 The prior 7 Deadly Sins Lifetime original movies – Lust, Envy, Wrath and Greed – attracted close to 7 million total viewers in 2022.
Pride: A Seven Deadly Sins Story tells the story of reality TV star Birdie Moore (Stephanie Mills), whose carefully constructed world starts to crumble — like the baked goods that catapulted her to fame — when her family secrets are brought to light. To salvage her legacy, Birdie must let go of the pride that estranged her from her daughter. Birdie's pride also prevents her from seeing that her son Gabe Moore (Thomas Miles) is actually a thieving opportunist and that her granddaughter Ella Boudreaux (Keeya King) is just a lost twenty-something trying to build up her life after some missteps. While pride helped drive Birdie's success, it also made her blind to what was happening around her. Will Birdie finally be able to see and admit the truth, or face the consequences of her pride?
Pride: A Seven Deadly Sins Story is produced by Neshama Entertainment, T.D. Jakes Enterprises, DNA Media Group and RobinHood Productions in association with MarVista Entertainment. T.D. Jakes, Derrick Williams, and Shaun Robinson serve as executive producers along with Larry Grimaldi, Hannah Pillemer and Fernando Szew for MarVista Entertainment, and Arnie Zipursky and Suzanne Berger for Neshama. Pride is directed by Troy Scott from a script written by Felicia Brooker. Award-winning composer and music director, Ray Chew, is the movie's composer.
In addition to Stephanie Mills, Thomas Miles and Keeya King, the movie also stars Lucia Walters (Virgin River) as Shanice; and Jaime M. Callica (Ruthless) as Khalil.
The Seven Deadly Sins movie anthology is inspired by novels from author Victoria Christopher Murray, who is a consulting producer on Pride.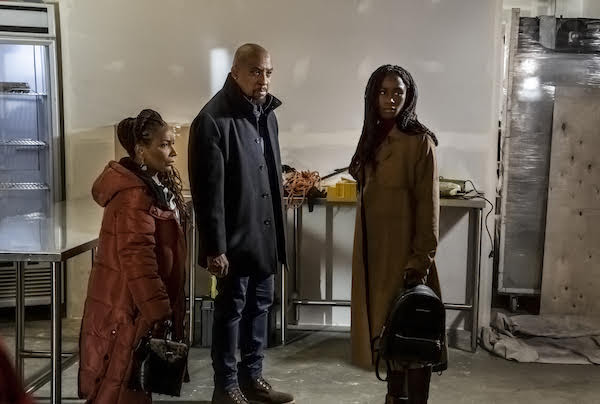 ABOUT LIFETIME
Celebrating over 35 years of entertaining audiences, Lifetime is a premier entertainment destination for women dedicated to offering the highest quality original programming spanning award-winning movies, high-quality scripted series and breakout non-fiction series. Lifetime has an impressive legacy in public affairs, bringing attention to social issues that women care about with initiatives such as the long-running Stop Breast Cancer for Life, Stop Violence Against Women, and Broader Focus, a major global initiative dedicated to supporting and hiring female directors, writers and producers, including women of color, to make its content. Lifetime Television®, LMN®, Lifetime Real Women® and Lifetime Digital™ are part of Lifetime Entertainment Services, LLC, a subsidiary of A+E Networks. A+E Networks is a joint venture of the Disney-ABC Television Group and Hearst Corporation. Follow Lifetime on Facebook, Twitter, YouTube, Instagram and Tik Tok. A+E Networks Official Press Site: http://press.aenetworks.com