Friday morning Kanye West released the long-awaited release of his 9th album Jesus is King. This comes on the heels of West's Sunday Services around the country after finding salvation.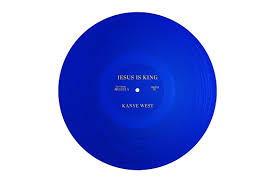 The first track "Every Hour" with the choir and the Sunday Service starts off on a firey note. The tracks to follow shares Kanye not only spitting bars, but he's also singing.
The album has several collaborative tracks; one in particular is "Hands On" with Fred Hammond, there's a feeling of coming to Jesus. This album may not be what those who are fans of Kanye is looking for, but it is certainly a voice of someone who is looking for God and has found Him.
As a Christian, the word says the angels in Heaven rejoice for the one…. Selah.