With Christmas just a couple of short months away, the ten time Grammy Award winner and multi-platinum-selling gospel legend CeCe WinansCeCe Winans is ready to spread the good tidings with her newest holiday release.
Winans shares "I'm excited to share that Something's Happening! A Christmas Album is now available everywhere! I had so much fun with my son and producer, Alvin, singing some of my favorite classic Christmas songs and new songs that I love as well! "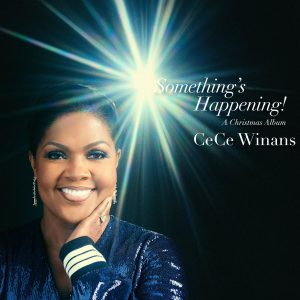 Check out the Something's Happening – A Christmas Album track list below.
01. Something's Happening!
02. This World Will Never Be The Same
03. Giving Season
04. The Grace Of The Father
05. O Come, O Come, Emmanuel
06. Hark! The Herald Angels Sing
07. I Heard The Bells On Christmas Day
08. Feliz Navidad O Holy Night
09. It's Christmas
10. Silent Night
11. Something's Happening! (Reprise)